To the Community, which I have spent well over two years guiding and building with the support team,
As of yesterday, I have been removed from my position as the Main Administrator for Call of War, English server. While I was at work (Real work, not volunteer work as this is), my Community Manager here at Bytro, Sarah, had given me a three hour window to get back to her on an issue. As my lunch break (when I commonly check up on issues my team is facing) was after this deadline, I missed it before I knew it was there; and my role with Bytro was severed. In her defense: I was at the end of a lengthy week-long sabbatical from my volunteer role (which I have put over a thousand hours into each year).
I had held back, breaking the news to the community, with hopes that Bytro as a whole would answer my call to them. Each of them answered telling me that it had already been discussed, at length; the call is final.
My question, as to how anything was discussed at length when I was only given three hours to speak to Sarah, was unanswered.
I leave behind a strong team of Moderators. A team of talented Game Operators to ensure bug and other reports are properly handled. Finally, my well trained and able-bodied Senior Staff will remain vigilant that the processes run seamlessly, as MA Aeblemost gets settled in her chair. Main Administrator Aeblemost came to the position temporarily by my recommendation, to cover my week away. I first worked with her in Conflict of Nations, and trust she will be the right tool for Call of War to continue moving forward. She should be shown the same respect I was.. Unless I hadn't your respect. In that case, pound sand.
Given the new status of my relationship with Bytro, I am finishing my final map on Call of War and allowing the Sun to set, from there. Those of you I have worked with, those of you that have worked for me, and all I have played maps and chatted with: I will miss our times. Those of you that know how to contact me outside of Bytro, feel free to drop me lines as you please. Until then, I will drink scotch and party in chat while this final map concludes.
Again, I will miss our times. However, now is not the time for sadness. It is a time to rejoice in the past, to revel in the history of the Community we have built together, and to look forward to crossing paths in the future.
Happy Hunting,
WiseOdin
Leader, SPQR Regulators
Your Former Community Support
Edit:
It was brought to my attention, that many were trying to contact me on forum in private conversations to offer support, thank me for the two years I put into building your support team, or just to see what I'm up to, now. However, many were unable to do so, due to my conversations being full on the forum.
Staff have conversation limits removed, due to the high volume of conversations helping players. Sadly, my limit was put back in place, and many are still trying to contact me. My conversations were actually above 110% full
I've gone through my conversations and cleared up a lot of the excess in order to free up some space. There's now plenty of room for more private forum conversations, for those that were trying to get a hold of me
Free Time looks good on me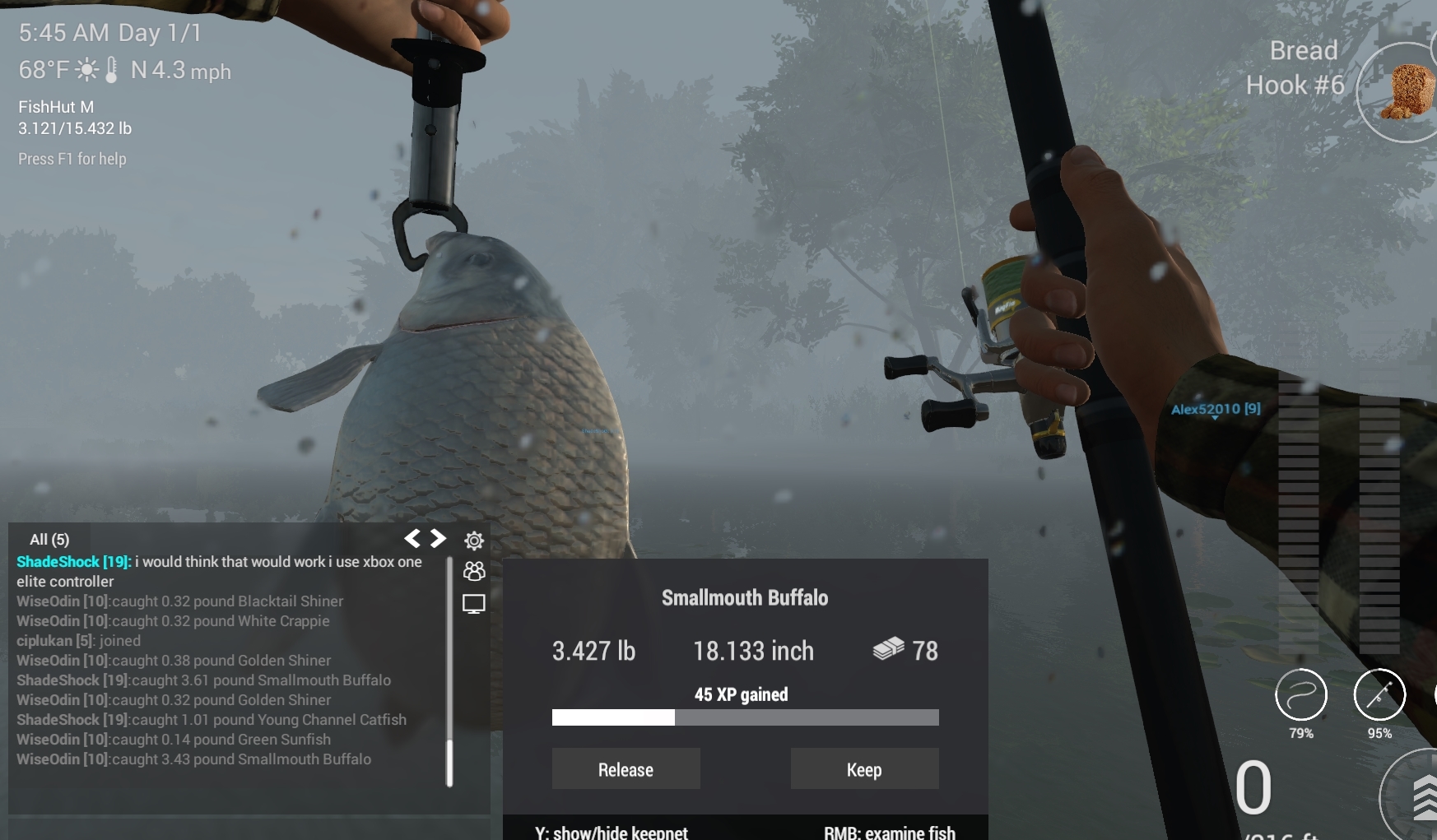 The post was edited 1 time, last by WiseOdin ().