Dear generals,
a new technology, which will revolutionize how you fight your battles in Call of War, is approaching. What is this modern technology you may ask. We are talking about WebGL. A state-of-the-art rendering technology which allows us to work with very fine graphical details on the map as well as provide a better performance. In the following gif you will get a first impression of what WebGL can do, but keep in mind this is not the final version, which means evenl more improvements are to come.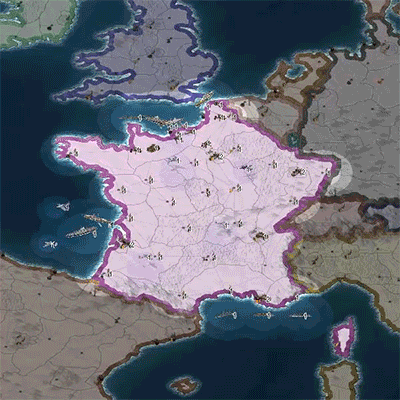 As you can see scrolling the map becomes more smooth and easy. We are also able to give the map and therefore the whole game a more realistic appearance by adding movement to the water, for example.
While you eagerly wait for the release, feel free to check out the following website in order to guarantee that your device is WebGL ready:
get.webgl.org/
WebGL will be testable on beta games before we have our official release to make sure that everything works smoothly.
If you have any questions, do not hesitate and ask in our forum.
Your Call of War team
Sarah / Sasri
Ex-Community Manager