Greetings Generals,
To echo the words echo of a wise Statesman;
Today we come with only one song to sing. These are days of action rather than of speech and we need to show our real sources of strength.
With this said we hereby announce a recruitment drive for the CoWmunity Volunteer Support team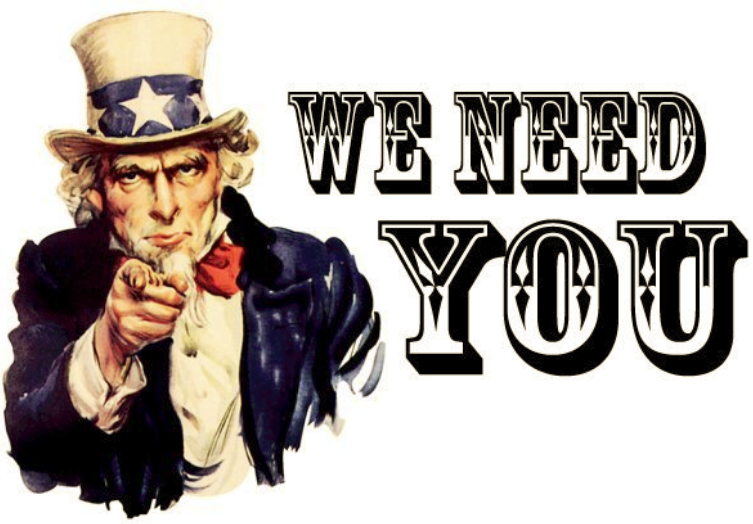 We need you to come forth from the darkness and help to maintain our command of the seas and provide a light to the Community in their hour of need.
We are currently looking for Chat/Forum moderators.
A position on the support team requires you to be professional in all decisions you make, and for you to be dedicated on making this game a better place for every player.
You must be effective and fair (we are not judge, jury and executioner but a support tool for the CoWmunity).
What we Need?
We need players who have the time and knowledge of the game to provide a friendly player support service to our growing community.
Open roles:
We have open positions on our CoWmunity Moderation team and have plenty of places on the team for those who apply and meet our requirements.
Our Moderation Team consists of;
Chat/Forum Moderator

As a Moderator, your main focus will be on the chat and forums. If a question is asked in chat or in the forum, you should be there to help the user.
You would also be expected to enforce our chat rules, forum rules and terms of use where needed.
You will inevitably make mistakes in the course of your Moderation career. We use a skype group to communicate and to help each other (Dont worry we ue the IM tool). The chatroom will help you improve your work, only through open criticism from the team itself. From that you can then adjust accordingly.
There are no pure Chat Moderators, because all Moderators must be active on both means of communication from the community (Chat and Forum).
What responsibilities come with the job?
Communicating with players in a friendly and civil way

Correspondence with players when they contact you (and no doubt they will

Enforcing our Chat/forum rules and ToS

Participation in team meetings


ACTIVITY



Requirements:
This a volunteer role however some basic requirements are asked of you;
At least 18 years old.

You are active in game chat

You will be active on Forum

You have a skype account (don't worry we only use the IM function to keep you in touch with the support team )

Ability to communicate with users in a professional and mature manner

You are a friendly person not driven by ego or titles

You have game experience and have a fairly good understanding of gameplay and mechanics (you do not need to be perfect we are all still learning)

Ability to work well in a team.

Knowledgeable about game mechanic

Willingness to lear

Ability to work efficiently and be reliable.

How to Apply:
Please send your applications to
@Dr. Leipreachán
or
@Stormbringer50
Your application should be sent through either the Call of War's website private message system, or through a private message in the Forum (conversation).
Your application should contain the following:
Why do you want to join the support staff team

Have you previous experience in Support/Moderation from another game

How well do you know the game mechanics

Why should you be selected

Age?

Your skype name (as you will be contacted here VIA IM ONLY).

NOTE:
Of course any other information that you think will help you stand out and increase our consideration of you is welcome (maybe you are a secret Taylor Swift fan or like to throw cookies all over the place)!



What to expect upon being hired?
Learning the job from an experienced staff member before you are expected to face the wrath of the community and their swords

Getting to know the rest of the support staff and learning how to enforce chat/forum rules

You will be given additional rights for the forum, the chat

You will have the chance for promotion to senior support staff (in time depending on performance)

The respect of the support team and the community for offering your free time to assist the community.

We stand ready for you to come forward with your application to join the team
Dr. Leipreachán
Community Support