Attention Generals!
This is not a drill! It has been on our list for some time and you guys have been asking for it for even longer. We are extremely excited to finally bring this to the game as part of our efforts for Call of War 1.5. With Wednesday's* release we will implement sounds and music in Call of War!
The new Call of War soundtrack will immerse you more into the game than ever before! You are finally able to hear the action on the map and listen to your troops fight for victory! The sound in Call of War is dynamic and the volume of many sounds changes depending on the source's distance to your current field of view. Sounds and music only work with the advanced graphics, so we highly recommend to use them to get the full experience. There will be no sound or music when advanced graphics are not activated. Sound and music can be activated and deactivated in the settings menu.
Besides sound and music we also update graphics of vehicles and towed weaponry in the game. The new models improve the look and feel of the game and bring missing faction specific vehicle skins. This is only the first step, as other units will be updated in future updates.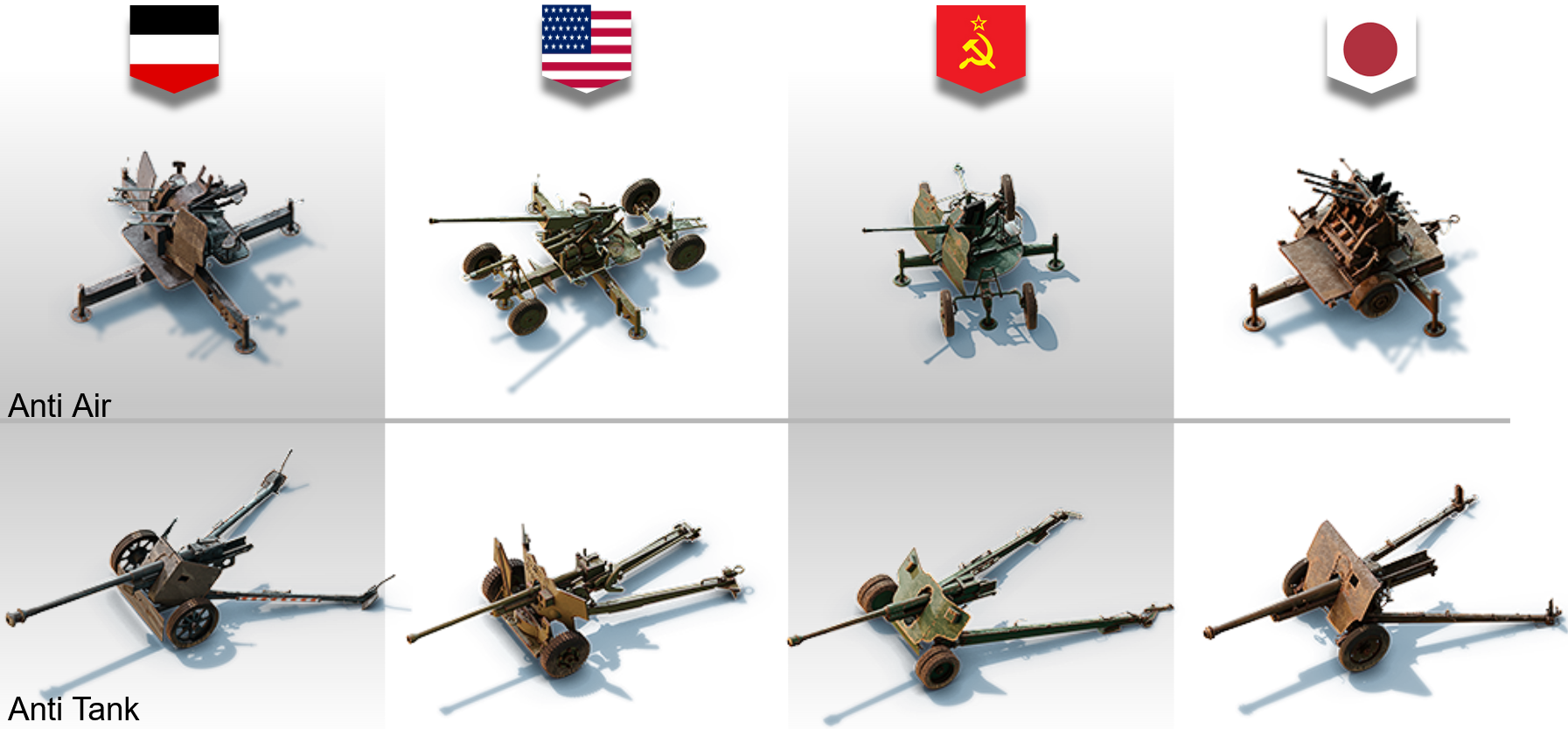 Apart from the new vehicle graphics we also improved map colors in the advanced graphics version. This especially enhances the relation view mode, as this mode receives a new color palette. Water and fog of war colors are also adjusted and will appear a bit lighter now.
Last but not least, day change in game rounds will now happen 24 hours after a game round starts. This means that day change no longer happens at midnight CET. This will affect new game rounds only, so nothing changes in your current games. To make sure that you are always able to tell when day change occurs in a game round you will find a day change timer in the upper right corner in the PC version and in the bottom right corner in the mobile version of Call of War. We decided to do this for two major reasons: to substantially decrease server load and to remove disadvantages from players in certain time zones who happened to have day change at very unpopular times.
Let us know in the forums how you like the new sounds, the updated graphics and the new day change times. All changes will be live with next Wednesday's release.
Your Bytro Team
*A previous version of this announcement stated Tuesday as release date. The release will happen on Wednesday instead.