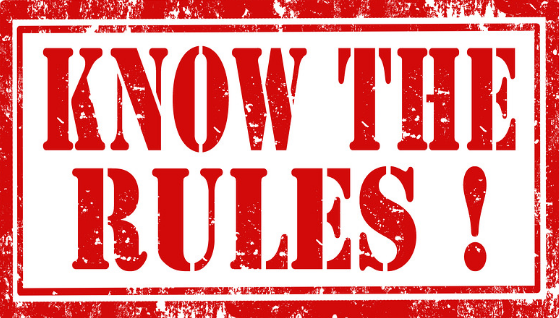 Greetings Generals,
This quick and easy thread, I hope will explain to every player what rules are in place in every Call of War Map/Game. These rules are accepted by all of us when we agree to play Call of War.
Basics – World Herald, Coalitions & Diplomacy:
Imagery related to fascism and National Socialism is strictly forbidden. If you use such symbols, names, or praise of National Socialism and fascism, you will be BANNED from a round, or we may be forced to delete your account. If necessary, we may be forced to take legal action.

The denunciation of Gold and/or High Command and its users is not permitted and leads to an immediate one time warning in any game. (The use of Gold is an explicit part of the game and is NOT a form of cheating). The same applies to the premium account.

We do not allow harmful, abusive, vulgar, racist, ethnically dubious or other harmful posts.

The use of more than one account is strictly prohibited. As stated clearly in Call of War's Terms of Service;

4.3 Each Participant may register for and use one Account only. Registering for and using multiple accounts is strictly prohibited (so-called "multi-accounts"). Breach of this clause may lead to the immediate exclusion of the Participant from the game.
If you are found to be using more than one account you will be removed from a round and could lose all accounts.
The naming or denunciation of users /players which (allegedly) exploit bugs or other inconsistencies is not permitted, as this can lead to (unjustified) accusations. Likewise publishing player blacklists or links to such lists is prohibited. This COULD Lead to the rule breaker been REMOVED from the ROUND.

Articles/messages with racist, sexist, vulgar and profanity are not allowed. Images with corresponding contents are also prohibited.

Insulting other players or the staff is not allowed. This already results from the rules of etiquette, but should be emphasised here again.

Spamming in the World Herald/Diplomacy is not allowed.

We do not condone advertising for commercial sites.

The Use of symbols/names of related to National Socialism and/or Fascism IS NOT allowed for Coalition use and can lead to been BANNED from a Map/Game.

The use of criminal/terrorist groups is also strictly forbidden for Coalition usage.

NOTE: It should be noted that violations of criminal laws in the internet are also subject to prosecution and can be brought to the police.
Wolf-Packing:
Wolf-Packing can be defined by the following events and is in violation of the rules:
If a player or a group of players follows another player around games with the purpose of harming his gaming experience due to personal motivations, will be considered Wolfpacking.
Players that violate this rule will be removed from the respective games.
Account-Pushing:
Account-Pushing can be defined by the following events:
Should Player X ask/invite other players into a game with just the sole intent to aid in killing off / kamikaze into his enemy, will be considered account pushing.

Should Player X ask/invite other player with the intent to have them trade Land/Resources/Troops to Player X, will be considered account pushing.

Should players join a game with the intent to influence the outcome and aid Player X will be considered account pushing.

Note: Contrary to the past account pushing does not apply to a certain date of joining, and is defined as solely joining to aid another user not to play the game.
Players that violate this rule will be removed from the respective games.
Capital farming:
It is not allowed to exercise capital farming, which is the act of recruiting other players with the purpose of harvesting capital cities with the intention to receive cash and/or morale boost.
Players that violate this rule will be removed from the respective games.
Game Creation/Ending:
Title must not contain any rulebreak (can be found above) in both title and description. If needed game creator can be removed from the round and all description settings changed.

To End a game there are 4 possible ways;

Victory Points (VP) total for victory are reached.

Retire Option is selected by remaining active players in a round (becomes available when 3 or fewer players remain active)

Alliance Match Both Alliance leaders post in World Herald that they agree to have a round/game ended.

Foreign Language
(Non English):
The use of foreign languages in the World Herald, Diplomacy, Game title and description including Call of War Alliances/in-game coalitions IS ALLOWED unless it breaks our rules and Terms of Service then it is a rulebreak and will be treated as such!

Replacing Players:
The support team is NOT obliged to remove/replace players from a round. If a player goes inactive then it is the Game Admins role to use his ability to remove inactive players to free up slots for new players to join.

Alliance Round, there are three options available;


The player to be replaced will need to be inactive or make a ticket saying he agrees to be replaced.

Both Alliance leaders agree to remove players from a game if he has been inactive to replace with another active user.

The game Admin uses his Game Admin ability to remove inactive player(s)

Privacy:
Publishing private correspondence between members of Call of War support teams and users is strictly forbidden! This also applies to private communication between users. If you want to make a private message accessible to the public, the consent of both participants is required.

NOTE: For private discussions please use the PM function or personal messaging (eg Skype/Discord).
Position of the Game Operators:
Players have to follow instructions from the Game Operators when given!

The Game Operators have the right to penalize rule breaks. This can result in the removal of all articles and messages and the banning/removal of a player from a round/game.

A Player is banned after receiving a second warning for minor offense and ignoring it and/or without warning for a major offense.

In serious rule breaks/ rude/vulgar behaviour of accused Players, Accounts WILL be removed. (Warnings will be given if the circumstances allow for it).

Warnings are given clearly and state the rule break (reason for ban if needed). They shall be made by in game PM to your CoW account and to your registered email used for Call of War.

If then there are still a need for clarification, the user always can contact one of the Community Managers with their complaint via PM or by making a support ticket.

We hope this thread will lead to a more enjoyable game experience for all Players who enjoy Call of War
Your Call of War EN Support Team
Dr. Leipreachán
Community Support