Hi there, why is my capital Tripoli producing 12,000 supplies - Fully upgraded lvl5 Industry and lvl3 infrastructure
while other cities that have more population AND are fully upgraded with 3 million populations 100% morale cities only produce 2,600 ?
I captured a total of 500 provinces and barely make enough resources to defend the massive region against all players!?
I dont understand, i keep investing resources into economy but in return dont receive much.
the resource production for this massive region is barely enough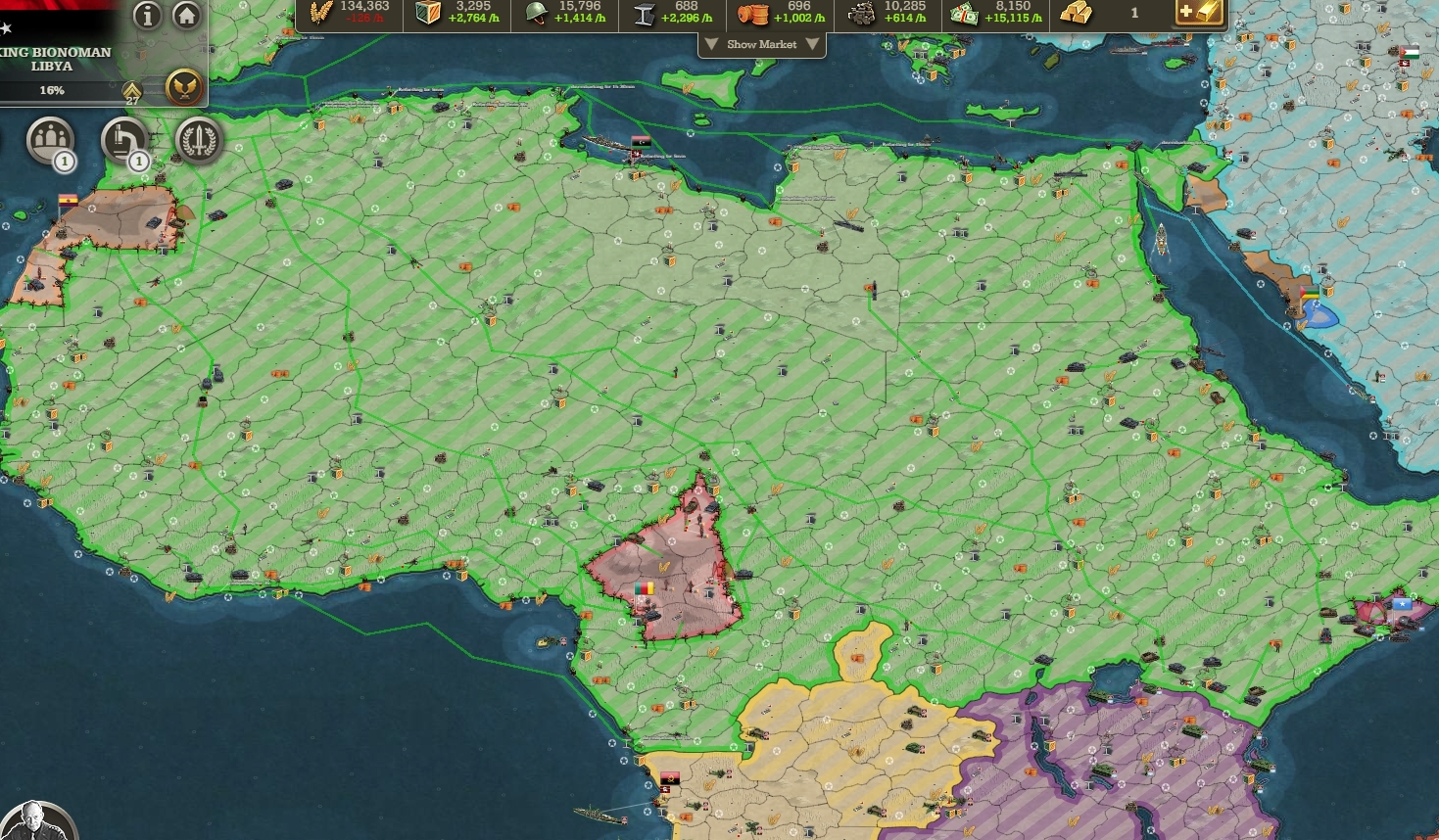 I captured this large mass of land, including spain and Italy, and yet, most cities with fully upgraded and repaired industry only produce around 3000 resources. I'm a tad bit confused.
Why is this?
The post was edited 5 times, last by Bionoman ().